The BLT
Crispy bacon, lettuce & tomatoes, your choice of bread.
$5.00
Turkey Sandwich
Sliced turkey breast served on white or wheat with cheese, lettuce, tomato, pickle and onions.
$6.00
Patti Melt
Angus beef burger topped with your choice of cheese and grilled onions, served Panini style.
$7.00
Chicken Quesadilla
Grilled to perfection, wrapped on a tortilla, served with cheese chips, salsa and sour cream.
$6.00
Grilled Chicken Breast Sandwich
Delicious and Tender Chicken on a bed of lettuce, tomato & mayo, served on a bun.
Add bacon $2.00
$7.00
Bologna Sandwich
Served on two slices of fresh bread, slaw (plain or BBQ)
$4.00
Jumbo Smoked Polish Sausage
Grilled to perfection with exceptional flavors served on a fresh bun.
$6.00
Wraps
Beautifully wrapped sandwich made with Tomato Basil tortilla with lettuce, tomato, cheese and house dressing.
Choose: Chicken, Turkey or Ham
$7.00
Lean Beef Hamburger
Juicy Quarter Pounder w/ Cheese, Lettuce,Tomatoes & Pickles.
Add fries $2.00 | Add bacon $2.00
$6.00
All Beef Hotdog
Grilled, served on a fresh bun with Slaw, Relish and Ketchup.
Add chilli $1.00 | cheese .50
$3.50
Beef Tamales
Fresh Beef tamales on a corn husk with cheese and sour cream on the side.
$5.00
Mucho Nacho
Cheese and more cheese spread over crispy tortilla chips, jalapeños, seasoned beef and sour cream.
$6.00
Tacos
Two beef or chicken tacos served on a hard or soft shell, garnished with lettuce, cheese, tomatoes, sour cream and cilantro!
$5.00
Burritos – NEW
Two beef or chicken burritos with cheese, sour cream wrapped on a flour tortilla, served with chips and salsa.
$7.00
Chicken Tenders and Fries – NEW
Served w/ Honey Mustard or Ranch dressing
$9.00
Catfish Po' Boy
Catfish fried to perfection served with lettuce, tomato and our homemade tartar sauce.
$7.00
Two Piece Catfish
Fried to perfection and served with fries, slaw and bread.
$10.00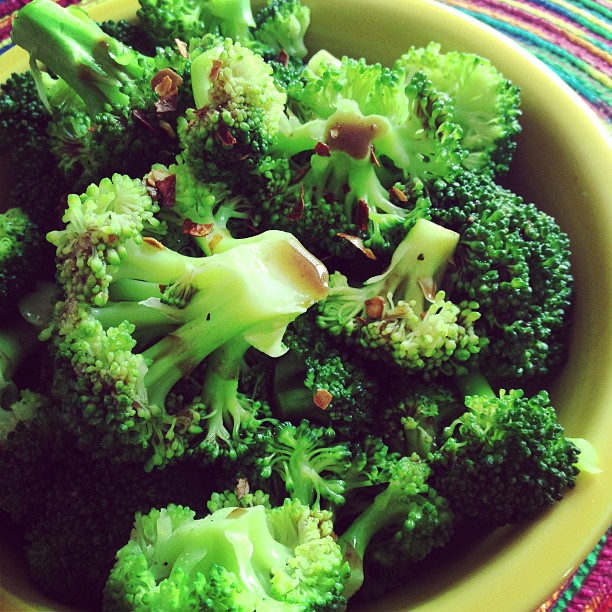 * Ask for additional daily veggie options
Two Veggie Tacos
Grilled veggies garnished with lettuce, cheese, onions and cilantro.
$5.00
Two Veggie Kabobs
GTwo grilled kabobs, peppers, onions, broccoli – Vegan
$5.00
Spinach Quesadilla
Grilled to perfection, wrapped on a tortilla, served with cheese, chips, salsa and sour cream.
$6.00
Baked Potato Bar
Fabiola's Baked Potato Bar with sour cream, cheese chives & butter.
Add chicken $3.00 | add bacon $1.00
$5.00
Combos below served with fries and tea or can soda
Hamburger Combo
$9.00
Hot Dog Combo
$7.00
Turkey Combo
$8.00
Fab's Plate Lunch Special
Call us for the daily special!
Meat & two veggies served with a roll and beverage
$10.00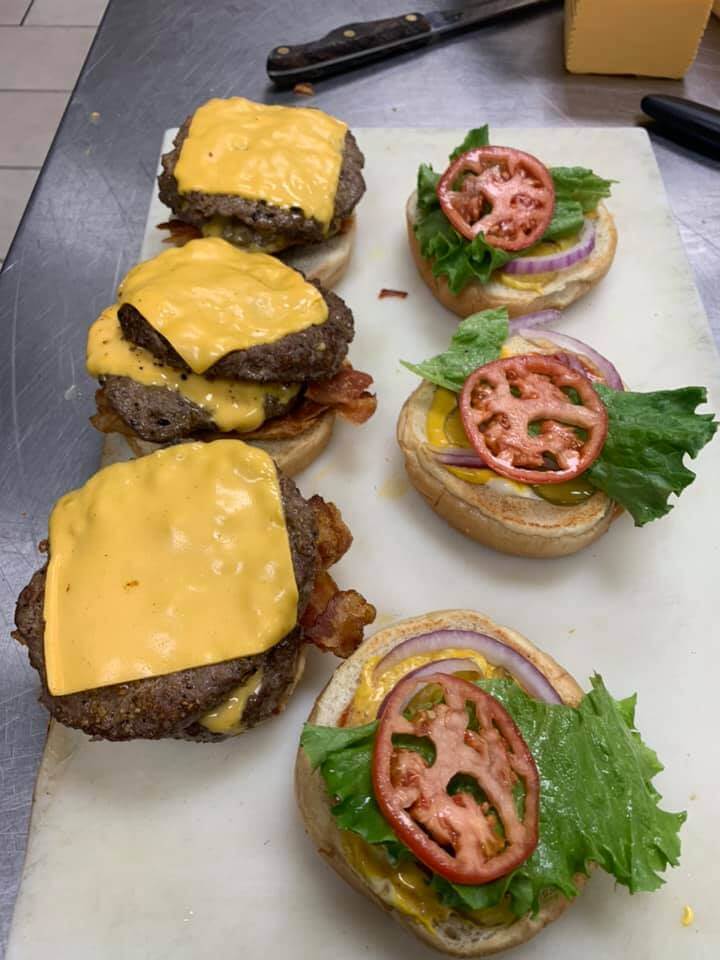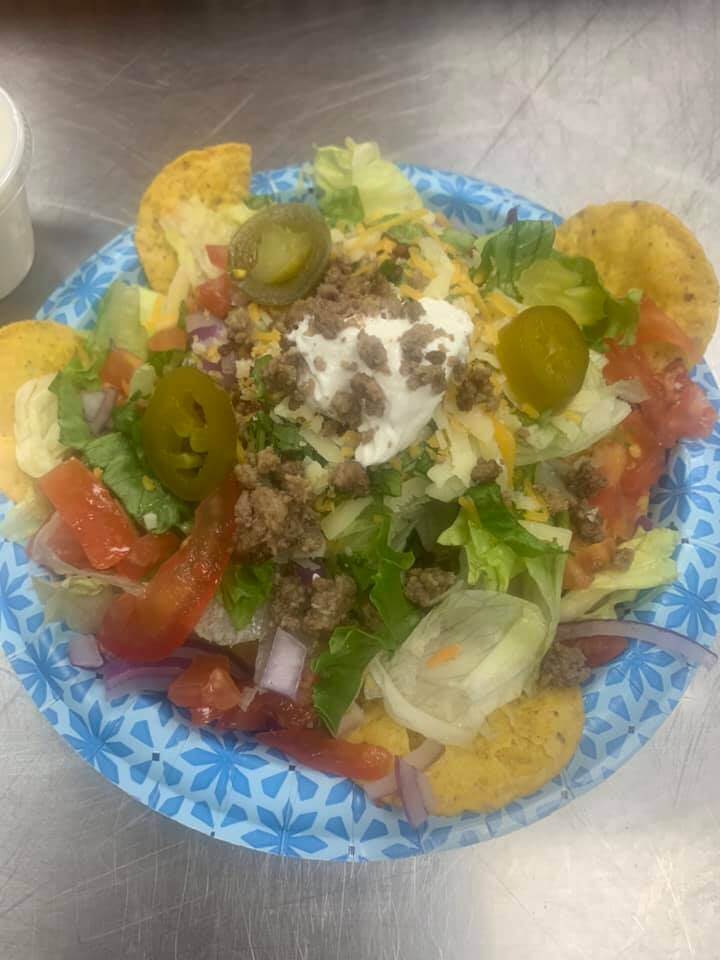 Dressing: Ranch, Vinaigrette, Italian, Honey Mustard
Chef Salad
Mixed Greens, ham, turkey, cucumber, tomato, egg, Swiss/American cheese, served with crackers and choice of dressing.
$10.00
Chicken Cobb Salad
Grilled Chicken, fresh avocado, eggs and onions on a bed of fresh baby greens – Paleo and Keto
$10.00
Garden Salad
A bed of fresh lettuce, cheese, tomatoes, cucumber and egg.
$6.00
Soup of the day – Made in our kitchen 12oz
$5.00
Homemade Beef & Bean Chili 12oz
Add cheese .50
$4.00
French Fries
$2.50
Pasta Salad
$2.50
Seasonal Fruit of the Week
$2.50
Small Side Salad
$3.00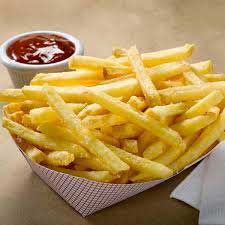 Fresh muffin or cinnamon roll
$2.25
Sausage or bacon biscuit
Add cheese $0.50
$1.80
Egg biscuit
$1.80
Bacon and egg biscuit
$2.75
Sausage and egg biscuit
$2.75
Grilled cheese
$3.00
Sausage and egg sandwich
$4.50
Bacon and egg sandwich
$4.50
Two pancakes with syrup
$3.00
2 pancakes, 2 eggs, 2 sausages
$6.50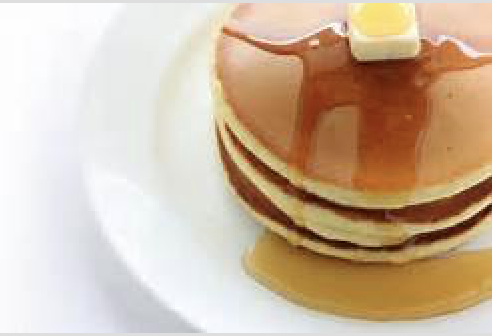 Order of Bacon
$3.00
Order of Sausage Patties
$3.00
Two Eggs Any Style
$2.00
Extra Biscuit
$0.80
Wheat or White Toast
$2.00
Can Soda- Coke, Diet Coke, Sprite
$1.25
Coffee
$1.25
Orange Juice
$2.50
Cranberry Juice
$2.50
2% Milk
$2.50
Tea
Sweet or Unsweetened
16oz $1.25
24oz $2.25
Lemonade
16oz $1.00
24oz $2.00
Horchata
16oz $2.00
24oz $3.00
Jarritos
$2.00 each
Two Cookies
$1.00
Cake/Pie of the Day
$2.50
Potato Chips
$1.00
Tea and Lemonade Refills
16oz $1.00
24oz $1.25

Pick Up
Call to place your order and pick up at our location. Items will be in ready to serve containers.

Drop Off
We will deliver your order in disposable containers. Service include disposable plates, utensils and napkins.  Disposable chaffing sets are an additional $10.00 each.

Full Service
A catering professional will deliver and set your food, maintain and serve all food items. This service includes disposable plates, napkins, and utensils, set up and break down. Server are $20.00 each per hour with 2 hours minimum. 18% service charge applied. We also have a formal, sit down dinner setting with servers, bartenders and more. Call us for prices!
Gift Cards Available!
Great and convenient – makes A Fabulous gift for your boss, coworker or just to say thank you to a client or vendor.
Gift cards are refillable and can be used for the deli or catering.