Boxed Lunches
All boxed lunches are served with your choice of sandwich or wrap, one side item, your choice of cookie. Cookie varieties include Chocolate chip, sugar or oatmeal raisin. $9.99/person with a minimum of 10
Sandwiches
Served with your choice of White bread, Wheat bread, Hoagie bun or Croissant and Swiss or American cheese. Mayonnaise, Mustard, Lettuce, tomato and pickles available upon request.
Chicken Salad – All Fresh, homemade
Ham and Cheese
Roast Beef and Cheese
Super Sub** – Turkey, ham, roast beef, Swiss cheese and American cheese
Tuna Salad – All fresh, homemade
Turkey and Cheese
Club Sandwich**
Grilled Chicken and Bacon
** Super Sub and Club add $1.00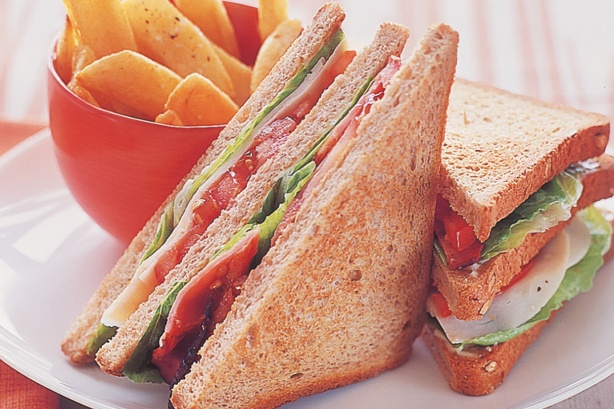 Wraps
Served on a tomato basil flour tortilla with lettuce and tomato and your choice of ranch or honey mustard dressing.
Chicken Salad Wrap
Ham and Cheese Wrap
Tuna Wrap
Turkey and Cheese Wrap
Veggie Wrap*
Chicken Club Wrap**
Chicken Cobb Wrap – ** Guacamole and Blue Cheese
** Chicken Club and Chicken Cobb Wraps add $1.00
Boxed Salad Lunch
Choose from Grilled chicken or Chef salad lunch $9.99 each Boxed Fruit and Veggies salad $9.99- "low calorie and low fat"
Choose your dressing: Ranch, Vinaigrette, Honey Mustard, Italian or Blue Cheese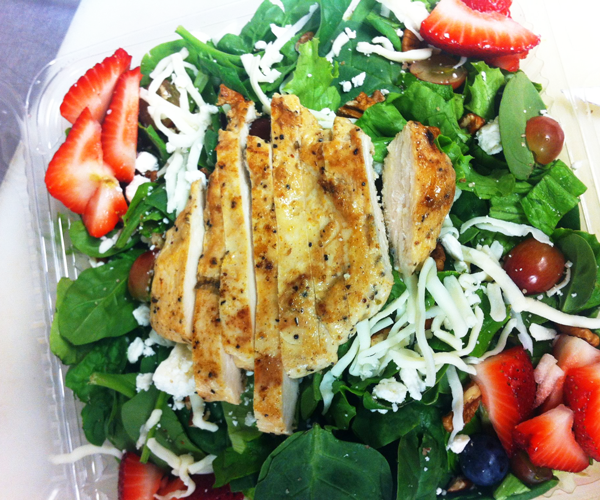 Side Items
All side are freshly made from only the highest quality ingredients.
Cole Slaw
Egg Salad
Fruit Salad
Grecian Salad
Pasta Salad , Penne or Rotini*
Potato Salad
Tomato and Cucumber Salad*
Tossed Salad*
Black Bean, Corn, and Roasted Pepepr Salad*
* Vegan Choices
*Tea, Lemonade, Water and Soda can be purchased by the Gallon also