Breakfast Menu
Starting at $6.95 per person. 10 person minimum.
Breakfast Box
Whole Fresh fruit, a bagel with cream cheese, or 2 biscuits with butter and jelly, and orange or apple juice- Peanut Butter & jelly sandwiches are also available with the breakfast box
$6.95
Continental Breakfast
A fresh fruit tray with sweet Pastries, Muffins, Cinnamon Rolls and orange or apple juice juice $7.50
The Mixer
Fresh, hot biscuits with sausage and bacon, a fresh fruit tray, mixed yogurt, health bars and orange or apple juice
$9.00
Breakfast Trays
Choose a try of assorted sweet pastries, muffins, fruit, bagels with assorted cream cheeses, or croissants with butter and honey
$8.00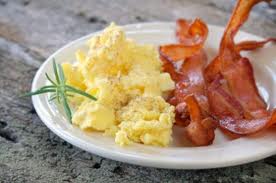 Hot Breakfast Bar
Fresh baked biscuits with gravy, egg and cheese casserole Also includes fresh hash browns or country grits, bacon, sausage Or chicken tenders. We can customize it your way! Ask us for more details $10.00
Add A Fruit Tray!
Add a Medium Fresh fruit tray to your breakfast for only $35.00
Complete Coffee service add $2.00 per person. A variety of breakfast cereals also available. Please call for details.
These prices do not include paper goods or taxes.
Contact Us
Please come visit us at our restaurant Fabiola's Kitchen!!!